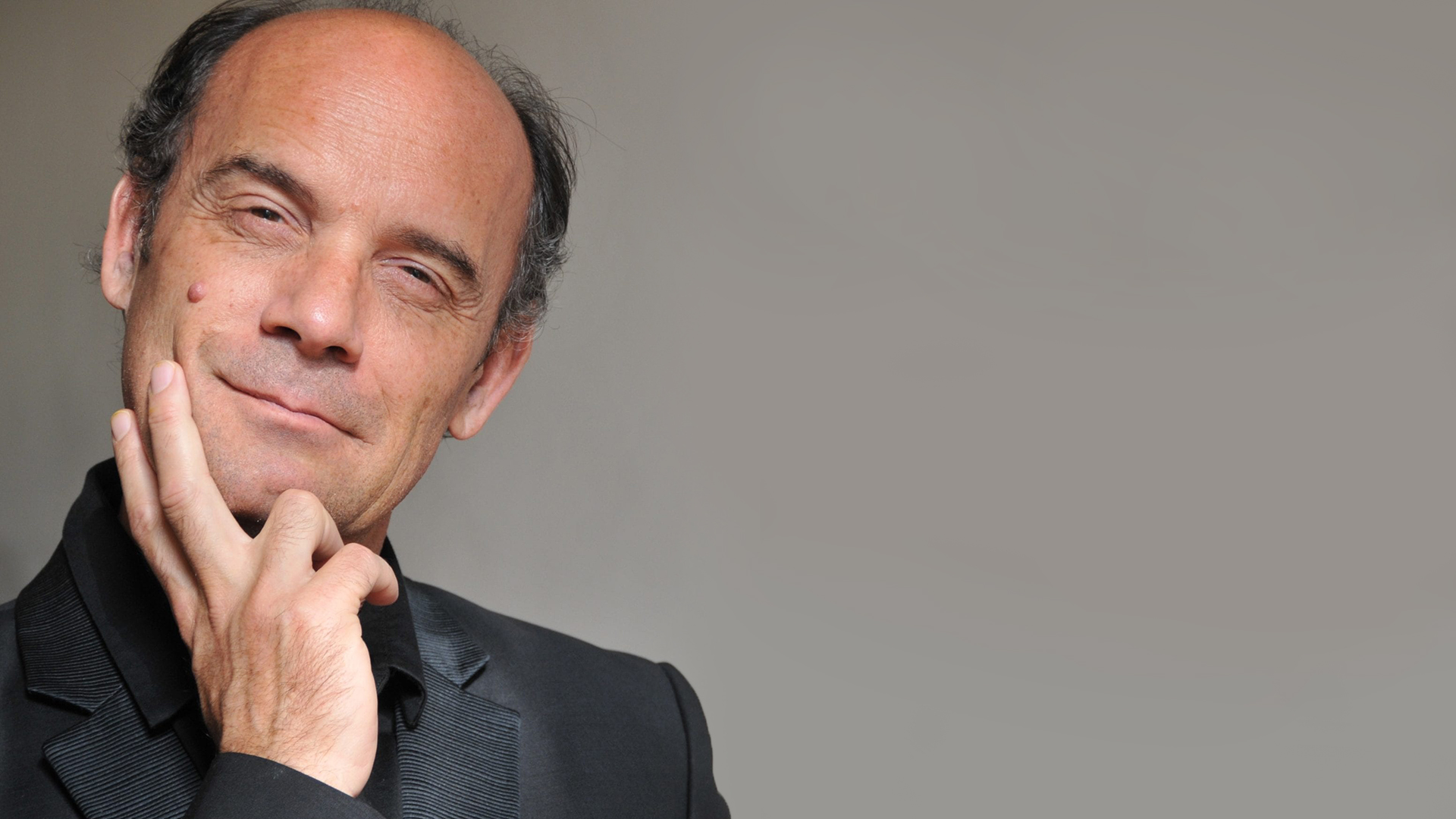 A Journey Through Time
/ NOW 3
Programme
Maurice Ravel

Le Tombeau de Couperin

George Benjamin

Palimpsests

Conlon Nancarrow (transcr. Yvar Mikhashoff, Charles Schwobel)

Study No. 7

Igor Stravinsky

Symphony in Three Movements

* Premiere performance, commissioned by the Slovenian Philharmonic
Slovenian Philharmonic Orchestra
Franck Ollu, conductor
English composer George Benjamin found inspiration for the central work of the concert in musical palimpsests. In his case, it involved a book in which various musical notations had been scratched out and removed in order to use the book for new notations. In a symbolic sense, we will thus be able to listen to music written in the same place in the same book at different times. The work was first performed by the London Symphony Orchestra in London in 2002 under the baton of Pierre Boulez.
---
Spremljevalna dogodka:
Accompanying events:
Slovenian Philharmonic, Saturday, 21 May 2022, at 11.00 am
SIM 3 – Saturday Insights into Music with a presentation of composers Matic Romih and explanation of Palimpsest I and II by George Benjamin.
Cankarjev dom, Lili Novy Glass Hall, 15 February 2022, post-concert gathering with composers and the performers, accompanied by a selection of superb Slovenian wines.