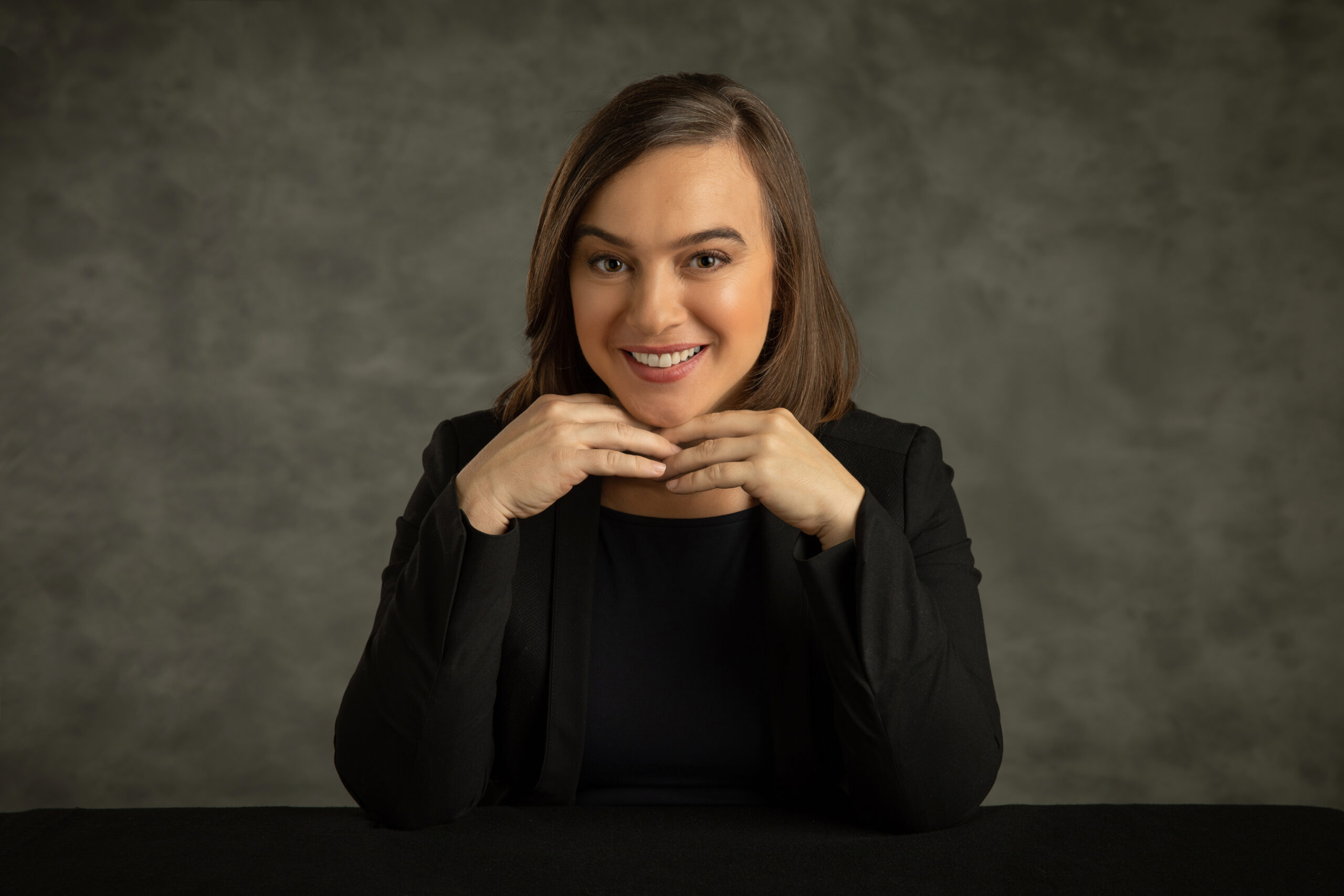 Jerica Bukovec
E: jerica.bukovec@zborsf.si
T: 01 24 10 804
Jerica Bukovec graduated from the Ljubljana Academy of Music. During her studies in Ljubljana, she spent a year in Malmö, Sweden, in the choral conducting class of Dan-Olof Stenlund. She continued her studies at the Royal Swedish Academy of Music, where she completed her master's degree under the mentorship of Anders Eby, with whom she continued to study for an additional year. During her studies in Sweden, Jerica Bukovec performed with a group of sixteen professional musicians, as well as recording and giving concerts with the Swedish Radio Choir, the Berlin Radio Choir and the Stuttgart Chamber Choir. During her last two years in Sweden, she was the conductor of three Stockholm-based choirs: the KFUM Chamber Choir, the Stockholm Chamber Choir and the Stockholm Academic Male Choir. After returning to Slovenia, she served as the artistic director of the Ave Chamber Choir for four years. She has also collaborated with the RTV Slovenia Chamber Choir and the Slovenian Children's Choir.
Among Jerica Bukovec's most notable achievements are gaining third place in the Europa Cantat Competition for Young Choral Conductors (Ljubljana, 2009) and being selected as one of three finalists in the Eric Ericson Competition (Stockholm, 2010). She also gained the best conductor award at the Rimini Choir Competition in 2016.
Jerica Bukovec has been rewarded for her talent with various scholarships, including four scholarships from the Royal Swedish Academy of Music, as well as scholarships from the Slovenian Ministry of Culture and the Ljubljana Music Society. She has also held Eric Ericson and Dan-Olof Stenlund scholarships.
Since 2015, Jerica Bukovec has been the conductor of the APZ Tone Tomšič Choir of the University of Ljubljana, with which she has collaborated successfully both in Slovenia and abroad. In 2017, she collaborated with the ensemble for contemporary music MD7 and performed with the Slovenian Chamber Theatre in Pavel Mihelčič's chamber opera Božji delec for three singers and four percussionists. Since November 2018, she has served as a permanent guest conductor of Slovenian Philharmonic Choir.