Singing Has a Psychological Character Too
Active, smiling, communicative. The most important thing to her in life is her family and the time she spends with them. She loves adrenaline, sports and music… maybe not always in that order. Mateja Langus believes that life is simply beautiful, and that is probably why she lives it to the full. It's hard to imagine her not singing, as music is a constant presence for her. If she doesn't know a piece well, she just makes up the words. And yes, that's a virtue too.
It's probably the case that a person has a talent for singing from an early age. You're simply a child who sings all the time and it's clear to everyone that you have a gift. Was that the case with you too? What is your story?
That's exactly how it was. I remember that there was always music in our house. We all sang, played and listened a lot. As a four- or five-year-old girl, I organised concert evenings for my parents, grandparents and dog, while my brother secretly recorded everything. The programme was always varied and I often invented the words and melodies myself. Later, I did, of course, attend music school. I learned the accordion, which I still play actively today. I believe that you have to constantly improve the skills you've acquired.
Singing professionally came into my life quite suddenly. I graduated in geography and later completed my master's degree in geodesy, but I was also singing at the same time. Just over two decades ago, I successfully auditioned for the Slovenian Philharmonic Choir. If you ask me, being a musician – having this profession – is a privilege; it's a gift, a way of life.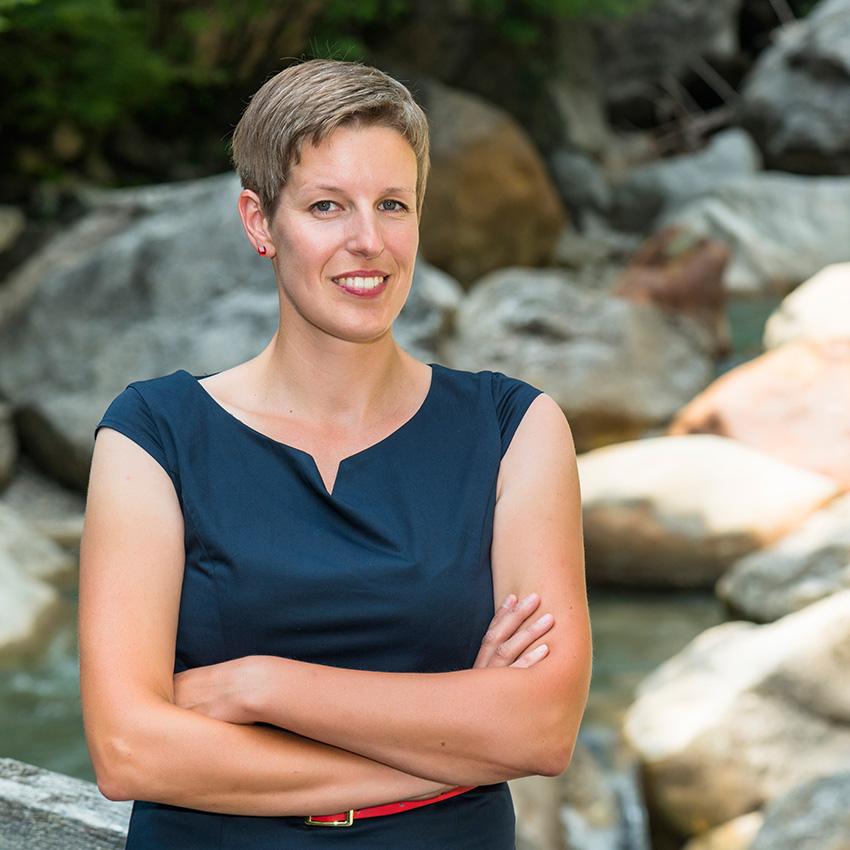 Is singing also a way to reduce stress, to stay centred and focused on the here and now? Does singing therefore also have a psychological aspect?
Absolutely. Sound, music, speech and notes accompany us throughout our lives, at every hour of the day. Singing is therapy, music is therapy. Everything each of us does in life as a hobby plays a similar role. Among other things, I love to work in the garden and the fields. I really love to cook and bake, and to take walks in the hills with my family and our mixed-breed dog, Tera. I love skiing, off-piste skiing, mountain biking and sailing. All of these are things that help us to centre ourselves anew, to calm us down and fill us with energy. Music and singing enable us to focus on the here and now, while also remaining connected to the past and ready for future challenges. I agree that singing also has a psychological character. Singing is probably the most primal form of music, the most human, the most organic. You could say that it is also the most intimate and personal.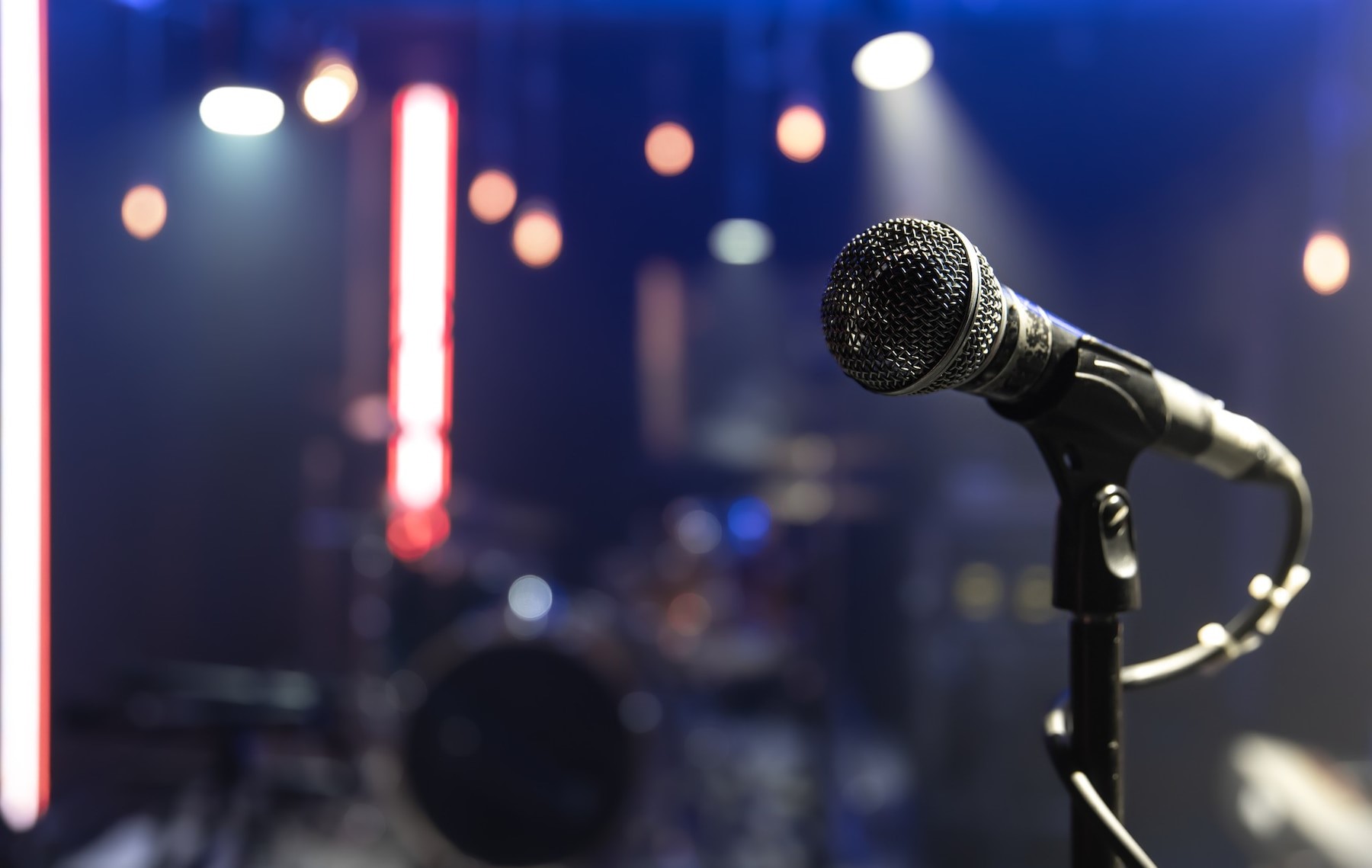 What has singing taught you up to now?
That's a complex question, but the short answer is: singing has taught me discipline. Our profession is a way of life that shapes the everyday life of the entire family. In this regard, I'm grateful to my parents, who supported me at the beginning. For the last two decades, my greatest support has been my husband and my two children, who have accepted this way of life. It's interesting to note that my husband is a scientist, but he has a strong affinity for music. Music is ordered, systematic and defined, so it is also comprehensible and consequently understood.
 What about singing in a group, in a choir? To what extent are you interconnected?
The first thing that comes to mind and the first answer is the same as before: discipline. In Slovenia, as much as 10% of the entire population is involved in choral singing. In a body of singers, discipline and interconnection must have priority if we want to achieve perfection and excellence. In the Slovenian Philharmonic Choir, we strive to achieve this every day. However, the human voice is exposed, vulnerable. It takes a lot of work to be at the highest level. At the end of the day, we're all only human, but when the time comes for the concert, when we're full of positive adrenaline, the goal is clear. Each individual works for the good of the whole. This is where our interconnection – our knowledge of and sensitivity towards each other – becomes evident.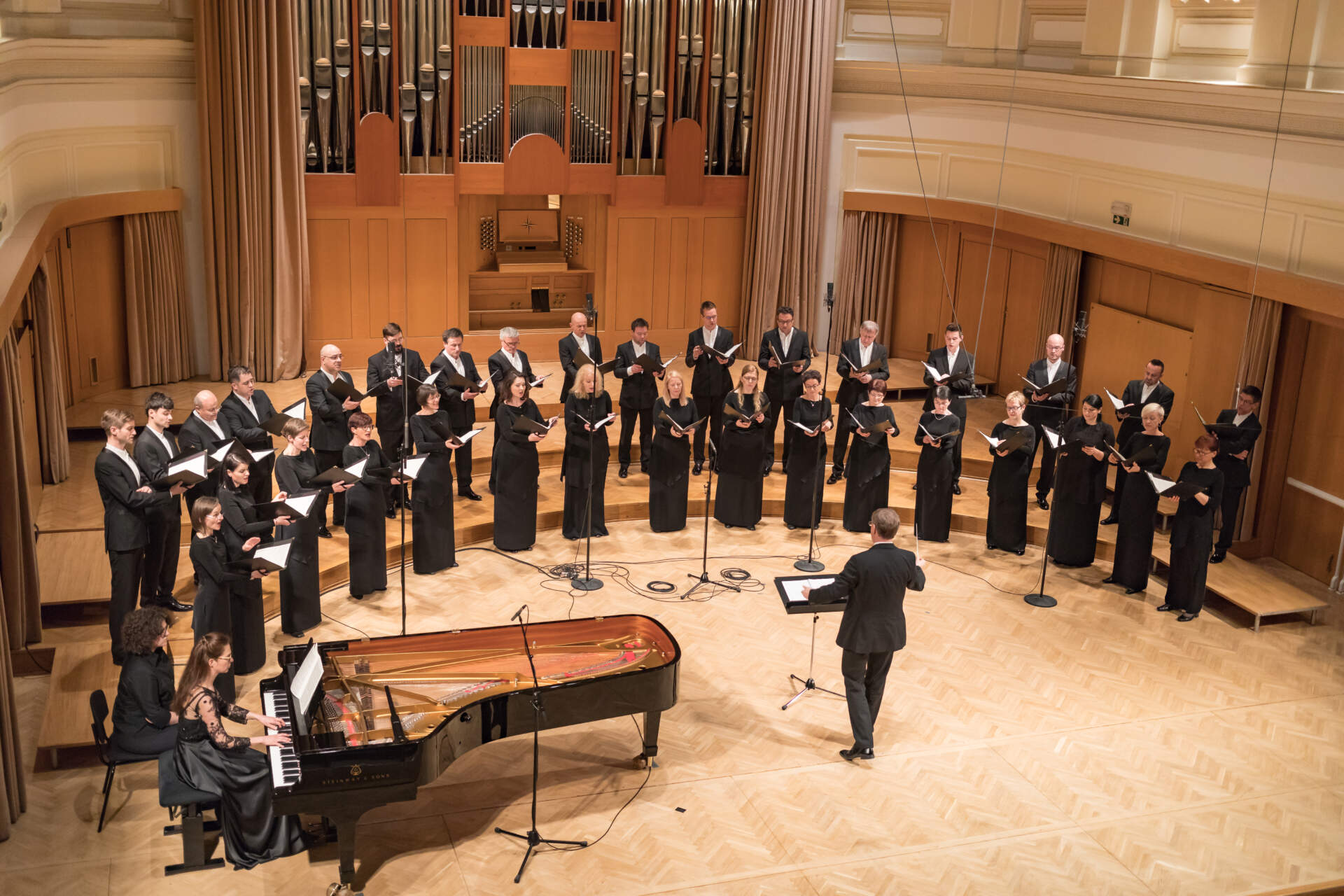 Performing in front of an audience undoubtedly has its own charm. To what extent is adrenaline a factor? Do you ever get used to it?
Performing is the crown of our work. Adrenaline is absolutely present, but it's the same at home when you plant a seedling that you've grown yourself from a seed, and then you wait for it to bloom and bear fruit. It's like that with every performance, every concert. We never go on stage indifferent or emotionless. You never get completely used to it. It's never routine. It's always something special and it touches you over and over again.
I always have the feeling that singing is a very intimate thing. You have to have courage to share it with others. Is there a personal dimension in a composition? To what extent are emotions present?
Emotions are definitely present. I mentioned earlier that each person is an individual working in a group that has to be synchronised, coordinated and perfect at every moment. As well as that, every singer is a world unto himself or herself. I once heard it said: "behind every forehead is another world". At some point, all of these worlds form a superb and perfect whole. Music evokes so many emotions in each individual, but for the perfect performance we need to adapt these emotions so that we can breathe as one. You're right that singing is an intimate thing. You have to step out of your comfort zone and emotions are always present. The bottom line is that these emotions are positive and that they lead us over and over again to music… to singing.