Giacomo Puccini: Hunter of Wild Birds, Opera Librettos and Beautiful Women
He loved cars, he was a dandy, but he was also a true Tuscan. He was initially so poor that he couldn't afford a subscription to Milan's Scala, but he later made a fortune with his operas.
In addition to music, Giacomo Puccini had another great passion: cars. He bought as many as fourteen of them, including a gorgeous Isotta Fraschini and several Fiats. Cars were very beautiful but they were also expensive, so Puccini was unable to, was not allowed to, or did not want to take them off road, even though the idea was very tempting, as he liked to go on hunting trips. He therefore asked Vincenzo Lancia to build a car especially for him with a reinforced chassis and suitable wheels. The result was something like the first SUV. It cost Puccini 35,000 lire, which would be about 150,000 euros today. On 25 February 1903, he and his wife Elvira, together with their son Antonio, were returning from Lucca to Torre del Lago, where they lived. They were traveling in a Clément-Bayard car, but had a serious accident on the way. The car ended up in a ditch and Puccini broke his leg, which delayed the completion of Madame Butterfly for several months.
Puccini was a real spendthrift. In addition to his fourteen cars, he bought six houses, five motorboats and an expensive yacht, which he named Cio-Cio-San after the geisha who is the main character of Madame Butterfly. He amassed his wealth from the success of his works, most of which he created in Torre del Lago, a town with which he had fallen in love. He bought the ancient tower after which the town is named and converted it into a house equipped with all the modern conveniences of the time: electrical wiring, a telephone, radiators and central heating. He also had a small boat shed in front of the villa. Fishermen and hunters were his constant companions.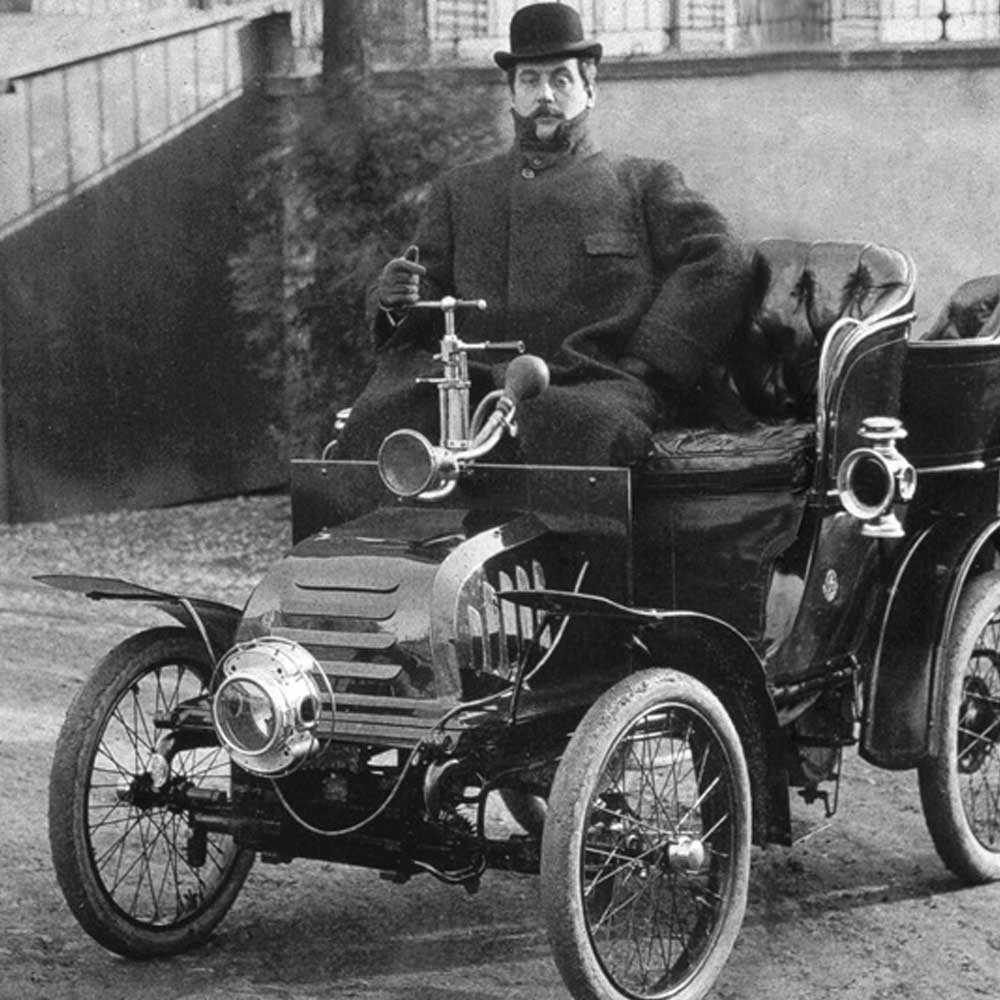 Cars, houses, boats, yachts. Puccini had expensive passions, which may in part have been a response to the poverty and insularity he suffered in his youth. He was not born into a wealthy family; far from it. In 1876, when he was only eighteen years old, he and his friends set off on foot to Pisa because they wanted to see a staging of Aida but could not afford a train ticket or carriage. Verdi's work was a real shock for the young Puccini, and it was at that moment that he understood what his path would be. Referring to the event, he later commented: "Almighty God touched me with His little finger and said: 'Write for the theatre – mind, only for the theatre.' And I followed the advice of the Most High."
Since he made Tuscany his home, he was also a gourmet. According to various testimonies, he ate everything, not only the game he caught himself. Above all, he loved the food of his native region, including beans, so much so that he once sent his friend and publisher Giulio Ricordi a recipe for beans with sage and garlic. Puccini liked to describe himself as a "mighty hunter of wild birds, opera librettos and beautiful women", thus summing up his main passions. In reality, despite many love affairs, he always remained attached to his Elvira, who was the mother of his only child, Antonio. Elvira had previously been married to a merchant, whom she left in 1886 on account of Puccini. It was only in 1904, after the death of her first husband, that she and Giacomo were able to formalise their relationship and legitimise their son Antonio, who was already seventeen at the time.
Among Puccini's best known and most successful operas is Tosca, which, with its incredible power and extraordinary charm, completely captivates listeners, even those with less experience of opera music, as its story is genuinely inspiring. Numerous performances of  Tosca have been staged in all of the world's major opera houses. Among them is the unforgettable performance on 21 August 1953 in Milan's Scala with Maria Callas in the role of Tosca, along with Giuseppe di Stefano and Tito Gobbi, while the orchestra was conducted by Victor de Sabata. Callas repeated her success in 1964 in London's Covent Garden.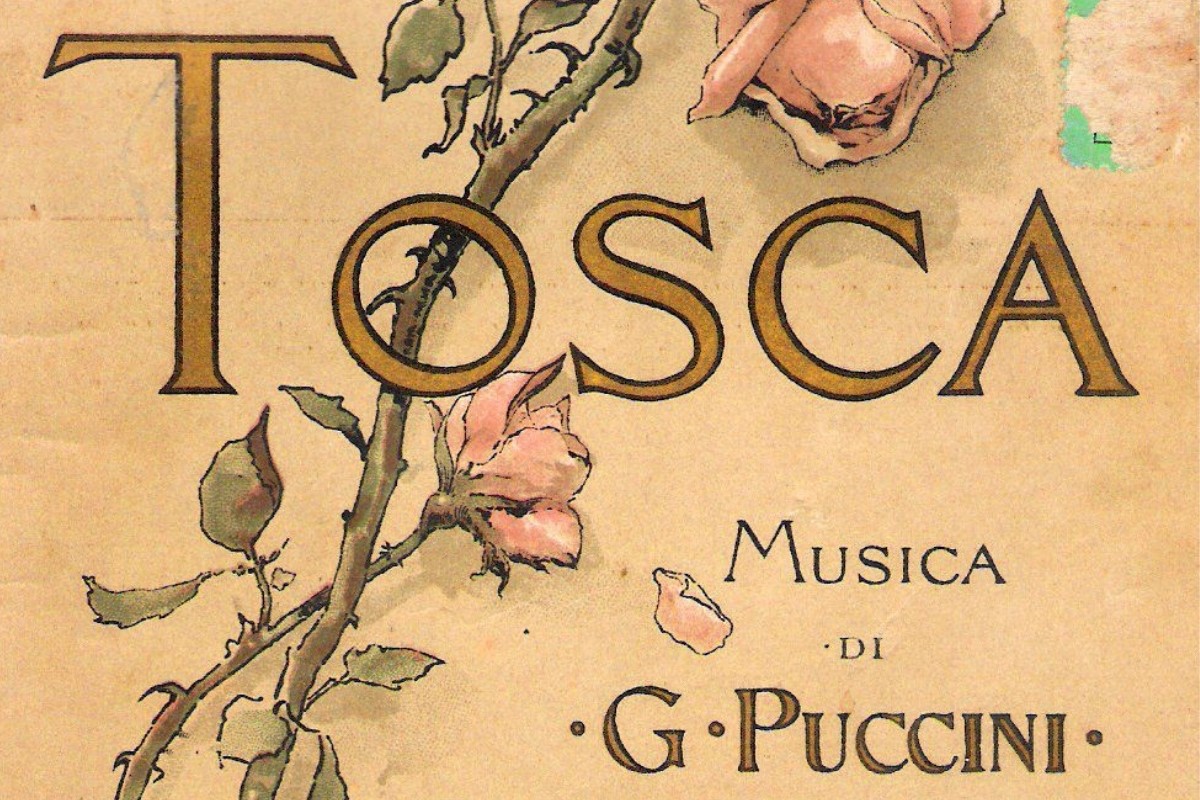 You, too, will have an opportunity to listen to, experience and admire Puccini in a performance by the Slovenian Philharmonic Orchestra in Cankarjev Dom on 19 July, featuring soprano Sondra Radvanovsky and tenor Piotr Beczała. The concert will be conducted by Gianluca Marcian, a highly sought-after conductor who is renowned for his unwavering dramatic conducting in a completely unique style. See you there!